About us
KATIKA Expat Assistance is engaged in taking care of all the formalities and administrative activities required to obtain a work permit, residence decision, or a registration of stay in Poland, on behalf of the foreigner or their employer.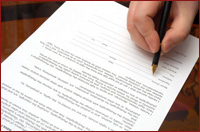 We offer comprehensive services ranging from document verification, preparation of applications and application forms, to supervision of the administrative process up until the moment of collection of the permit or administrative decision by the foreigner. We use clear, straightforward procedures to meet the needs of foreigners and employers of foreign workers in an effective and innovative way.
KATIKA Expat Assistance officially began operating in 2008, but the business owner has been specializing in the field of legalization of stay and employment of foreigners since 1998. The experience gained over the course of operating the business is bolstered by many years of previous employment in the industry.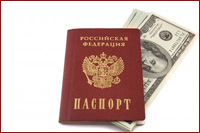 The KATIKA Expat Assistance team consists of consultants with many years of experience in the field of immigration assistance, including former employees of the Immigration Office in Warsaw with authorization to issue residence decisions. We offer the highest quality professional consultation services. We are flexible, constantly growing, and continue to improve our skills and the quality of our service.
Our team regularly takes part in courses and workshops on the topics on legalization of stay and employment, including:
Course: "Employment of foreigners – legalization of stay and employment under new regulations. Planned changes in the legalization of work of Ukrainian citizens," conducted by the Dashofer Academy in Warsaw
Course: "Employment of foreigners – legalization of stay and employment under new regulations," organized by RB Academy (part of the advisory group Russel Bedford) in Warsaw
Post-graduate studies "Modern International Migration" organized by the University of Warsaw (Centre of Migration Research)
Webinars and courses organized by the Labor Office, Border Guard and the Provincial Offices in Poland
Additionally, we are constantly monitoring the changes in labor laws concerning the stay and employment of foreigners in Poland, which we immediately update our clients on.
We use cutting-edge IT solutions, web applications, the Web-based Legal System LEX, and task- and project-management platforms in our daily office work in order to streamline work organization and communication between the management and employees.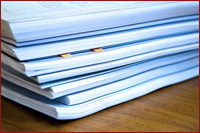 We are in permanent cooperation with a trusted Notary Office and Sworn Translation Bureau, which allows for a quick and efficient commissioning of translations and notary copies of original documents necessary for the legalization processes.
KATIKA Expat Assistance offers services for both companies and individual clients. Some of our clients include:
international banks
IT corporations, FMCG
mobile network providers
companies and entrepreneurs from many different industries, such as finance, IT, trade, training, healthcare, pharmaceutics, construction, transport, landscape architecture, fruit and vegetable processing, etc.
individual foreigners from EU countries or countries outside of the EU.