WAŻNE INFORMACJE / VITAL ANNOUNCEMENT SARS-Cov-2
Drodzy klienci, w związku z koronawirusem poniżej znajdziecie Państwo dodatkowe środki ostrożności, które podjęliśmy w celu zapewnienia Państwu i nam bezpieczeństwa.
Jesteśmy do Państwa dyspozycji w przypadku dodatkowych pytań!
Dear Clients, due to the coronavirus outbreak, below you will find additional security measures, which we have undertaken in order to ensure your and our safety.
We are at your disposal in case of any additional questions!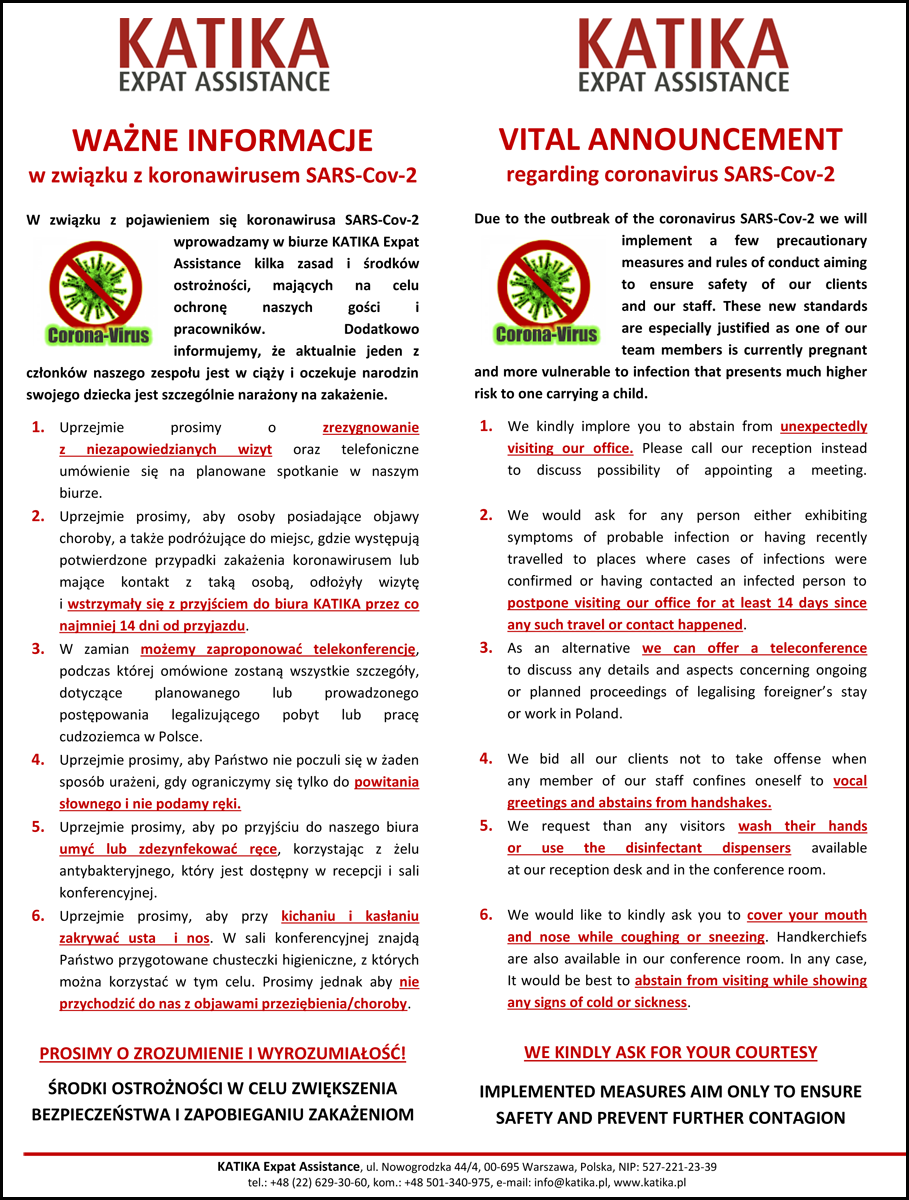 Powrót