Use discounts for our services!
Use our discount for a help with formalities connected with obtaining documents in Poland. We offer attractive discount for person who will  apply for a residence card and for a work permit at the same time and for family applied at the same time.
Many clients come to our office for a help with several cases at the same time. Many times there are cases with obtaining a residence card and during the  procedure there will be a need to obtain a work permit. We can help companies which employ foreigners, as well. From today, we can offer official discounts for employers who employ more than one foreigner.
We encourage to a contact with our company and to present your requirements and then we will be able to prepare the offer matched to your needs!
You can find more information about our offer and our services in Our Offer section.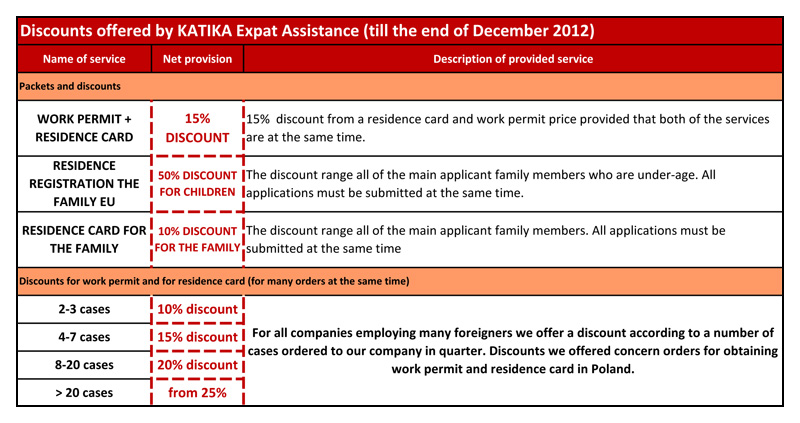 Powrót